Social Program COSI 2012
The social program which will take place on the afternoon of Wednesday 28 June 2012.
Visit to the Frans Hals Museum, Haarlem.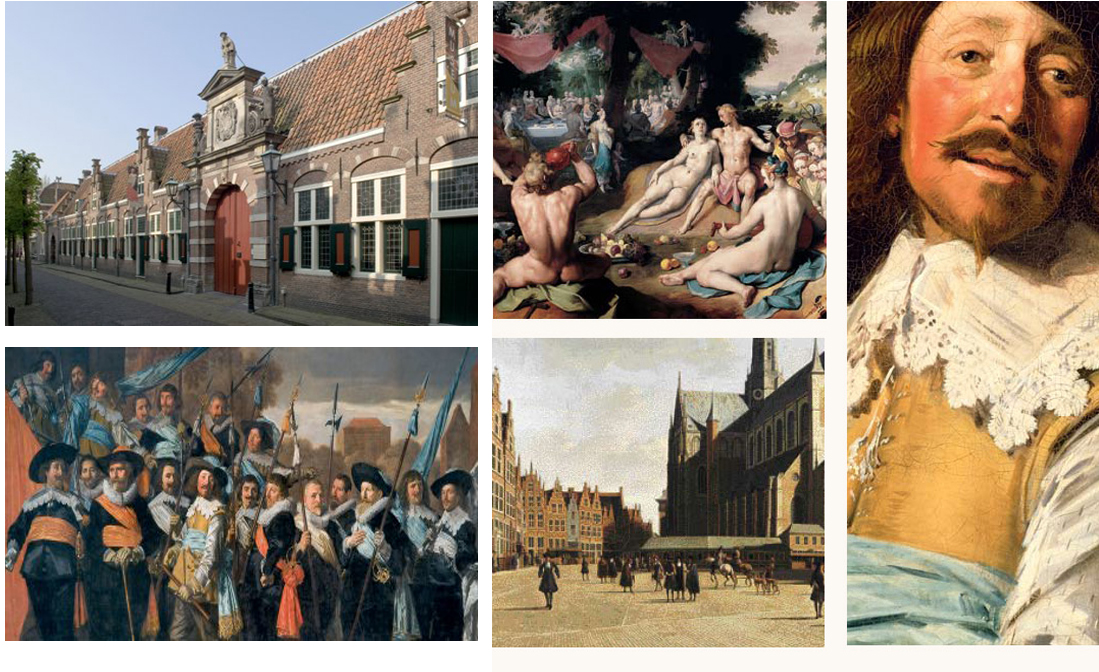 Time Schedule Social Program COSI 2012
13:35 - 13:40 hrs Arrival coaches at Hotels van Oranje
13:40 - 13:45 hrs Departure to Haarlem
14:40 - 14:45 hrs Arrival at Frans Hals Museum, Haarlem
15:00 - 16:00 hrs Guided tour of Frans Hals Museum
16:00 - 17:00 hrs Visit Frans Hals Museum
17:00 - 21:00 hrs Freetime in Haarlem
21:00 hrs Departure Return trip from Haarlem to Noordwijk
21:45 hrs Arrival Hotels van Oranje Noordwijk
Old Masters in the Frans Hals Museum
The Frans Hals Museum boasts the largest collection of paintings by Frans Hals in the world. In addition to paintings by Hals, the museum has work by his predecessors and his contemporaries. Furniture, ceramics, glass and silver are also on display.

The earliest paintings date from the 16th century. They are primarily biblical depictions. Around 1590 Haarlem became the middle point of a new style, Mannerism. Typical of this style are masterfully painted figures in contorted poses.

In the 17th century, Haarlem was a powerful and prosperous city and a centre of art and culture. The painters of the Golden Age concentrated on everyday subjects: landscapes, genre scenes, portraits, still lifes and city views.

Frans Hals
Frans Hals, the most famous Haarlem painter of the Golden Age, specialised in portraits. He painted in a very assured and deft style. The Frans Hals Museum owns five large civic guard pieces by him.