Speakers COSI 2014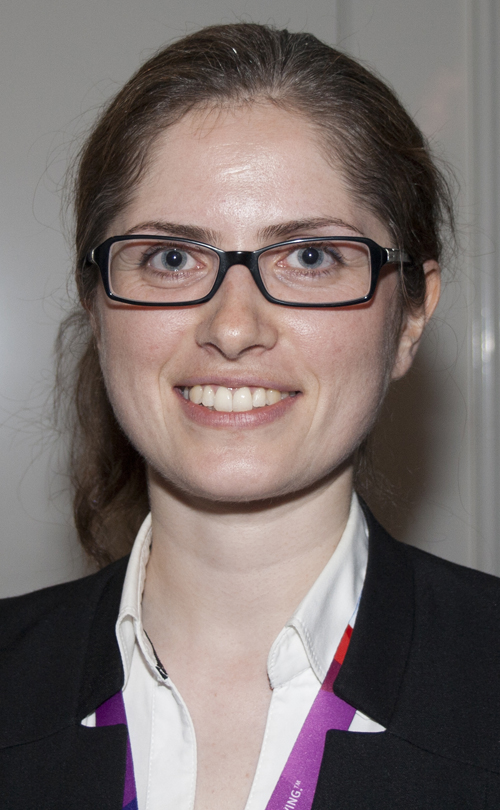 Mina Abdolah Zadeh
Novel Aerospace Materials Group, Faculty of Aerospace Engineering, Delft University of Technology, Delft, The Netherlands
Title lecture
Intrinsic self-healing sol--gel coatings based on epoxy alkoxysilanes containing dynamic di-sulfide bonds
Authors
M. Abdolah Zadeh, A. Bastos, J. Tedim, M. Zheludkevich, S. van der Zwaag, S.J. Garcia
Abstract
The implementation of the self-healing principle for corrosion protection aims at recovering the lost protective function by damage closure or/and by controlled release from embedded nano/micro carriers doped with corrosion inhibitors (namely extrinsic healing). Effective protection using corrosion inhibitors requires fast and on-demand release of inhibitors at the damaged site. Ion-exchangeable particles have recently attracted considerable interest as corrosion inhibitor carriers due to corrosion triggered release of inhibitors. Anion- and cation- exchange carriers such as layered double hydroxides (LDH) and zeolites can effectively exchange the doped inhibitors with corrosive agents (e.g. Cl-) or corrosion products (e.g. Mn+, OH-) upon exposure to corrosive medium [1, 2]. Moreover, improved corrosion inhibition can be achieved by combining anionic and cationic inhibitors in a single inhibitor [3]. Based on these concepts, in one of our recent studies we have shown that both anionic and cationic inhibitors can be doped in a single carrier leading to an improved active protection of AA2024-T3 as a result of synergic cationic and anionic inhibition [4].
In this work we show that doping of inhibitor-loaded LDH nanocarriers and zeolites in a single coating layer can lead to synergetic results not found in systems doped with the separate carriers. For the tests Ce (III) and 2-Mercaptobenzothiazole (MBT) were loaded in NaY zeolite and LDH via cation and anion exchange processes, respectively. Several water-borne epoxy coatings containing 25 % wt. (in dry film) were prepared by incorporation of Ce-loaded zeolites, MBT-loaded LDH and their combination in the coating formulation. The micro- and nano-containers were characterized using X-ray diffraction (XRD) and scanning electron microscopy (SEM). Moreover, the release kinetics of the inhibitors from the containers was monitored using UV-Vis spectroscopy. The active protection of AA2024-T3 was evaluated in detail by electrochemical impedance spectroscopy (EIS) and scanning vibrating electrode technique (SVET) of both intact and damaged coatings. Complementing electrochemical tests with surface analysis of samples exposed to electrolyte for a given time, provided valuable information on the mechanism of active protection. The study confirmed the release of corrosion inhibitors from the developed carriers leading to synergetic anionic-cationic corrosion protection of the studied systems.
References:
in: Self-Healing Materials: Fundamentals, Design Strategies, and Applications, (Ed : S.K. Ghosh), Wiley-VCH 2009, Ch. 4.
S.J. Garcia, H.R. Fischer, S. van der Zwaag, A critical appraisal of the potential of self-healing polymeric coatings, Progress in Organic Coatings, 72 (2011) 211-221.
S.J. Garcia, T.A. Markley, J.M.C. Mol, A.E. Hughes, Unravelling the corrosion inhibition mechanisms of bi-functional inhibitors by EIS and SEM–EDS, Corrosion Science 69 (2013) 346–358.
E. Ferrer, A.P. Rollon, H.D. Mendoza, U. Lafont, S.J. Garcia, Double-Doped Zeolites for Synergistic Corrosion Protection of Aluminium Alloys, submitted 2013.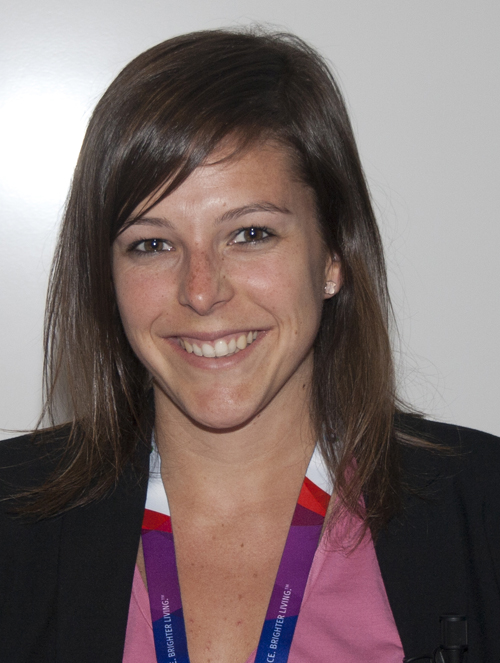 Miren Aguirre
POLYMAT and Kimika Aplikatua Saila, Kimika Zientzien Faultatea, University of the Basque Country (UPV/EHU), DONOSTIA-SAN SEBASTIAN, Spain
Title lecture
Synthesis of waterborne acrylic/CeO2 hybrid binders for UV blocking clear coats for wood applications
Authors
M. Aguirre, M. Paulis, J. R. Leiza
Abstract
Waterborne hybrid CeO2/acrylic binders with high solids content and with nanoparticle percentages up to 5 wt% have been successfully synthesized by seeded semibatch (mini)emulsion polymerization process.These binders have shown outstanding properties to be used as UV blocking clear coatings for wood application. Different polymerization procedures were followed to obtain either high solids content or higher amount of CeO2 nanoparticles. The kinetics and microstructure (sol molecular weight distribution and gel contents) of the hybrid latexes as well as their morphology has been analyzed. No matter the polymerization procedure used, the CeO2 nanoparticles were encapsulated into the polymeric particles. After film formation, the nanoparticles were dispersed uniformly, and it was confirmed that the film formation did not increase the CeO2 aggregate size. UV-Vis absorbance capacity of the films was increased with the amount of CeO2 nanoparticles present in the film.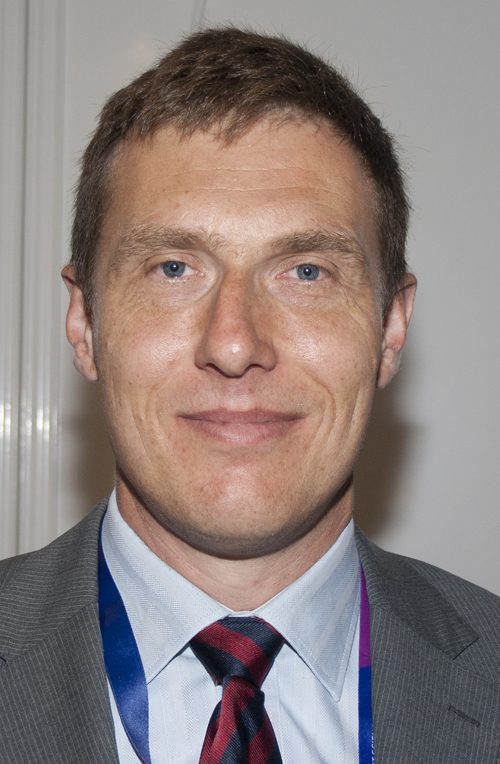 Otto van den Berg
Polymer Chemistry Research Group, Department of Organic Chemistry, Ghent University, GHENT, Belgium
Title lecture
Novel types of self-healing coatings for corrosion protection of metal substrates
Authors
O. van den Berg, A. Lutz, J. Van Damme, I. De Graeve, H. Terryn, F.E. Du Prez
Abstract
In this work a new concept for simultaneous healing of barrier properties, passivation of the metallic substrate and the esthetic qualities of coatings is discussed. Using strain-recovering (shape-memory) materials, low-viscous UV-cure coating formulations were prepared with either amorphous or semi-crystalline switching units. These formulations were successfully applied onto metallic and polymeric substrates to yield coatings that are able to recover from large defects (up to ~ 1 mm in width). Full closure of the defects was observed.
Christopher Bowman
Department of Chemical and Biological Engineering, Materials Science and Engineering Program, University of Colorado, BOULDER, United States of America
Title lecture
The thiol-Michael addition click reaction: Formation of functional films and coatings
Authors
C.N. Bowman
Abstract
The "click" nature of the thiol-Michael addition reaction makes it a valuable tool for coatings applications. Rapid reaction kinetics and high yield are both achievable with a small amount of base/nucleophile catalyst without any solvent. The step-growth reaction mechanism is beneficial for coatings, which provides material characteristics such as low shrinkage and shrinkage stress, the ability to incorporate orthogonal functionality, and mechanical toughness from these homogeneous polymer network structures. Furthermore, stoichiometric reaction between thiol and activated vinyl functional groups allows for facile post-polymerization functionalization. One exciting aspect of the thiol-Michael addition reaction is its versatility for simultaneous or sequential multi-step material processing. For example, this reaction could be used to form initial networks that are capable of sequential radical polymerizations of (meth)acrylates or radical-mediated addition-fragmentation transfer for polymer network rearrangement. These approaches are the key to forming "smart" coatings that are able to modify their physical and mechanical properties at each stage upon application of a desired external stimuli or trigger. Spatial and temporal control of the thiol-Michael addition reaction, especially by photo-generated base and nucleophiles, is a currently growing field of interest due to its large impact on on-demand curing, and will also broaden the capabilities of aforementioned "smart" coatings by adding an extra trigger for material responses.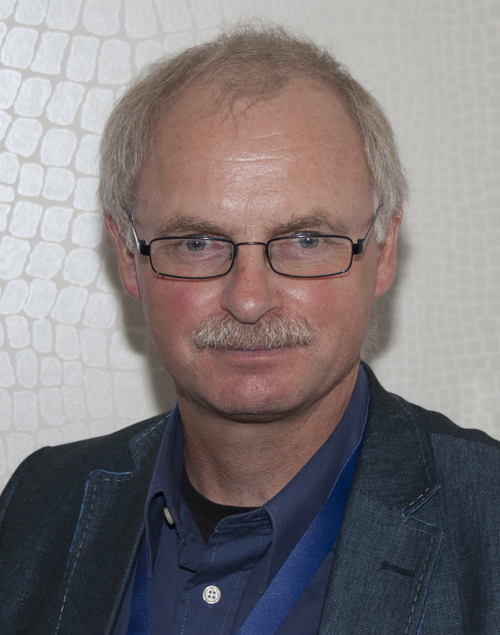 Paul Buijsen
DSM Coating Resins,ZWOLLE,The Netherlands
Title lecture
Diels-Alder adducts from rosin for use in high content bio-renewable alkyd paints
Authors
P. Buijsen, Aad Lansbergen, Coen Gehrels
Abstract
One of the challenges for the development of bio-renewable polymers is to find monomers that increase Tg and hardness. This research discusses the use of an adduct formed by a Diels-Alder reaction of itaconic acid with rosin, replacing phthalic acids as used in alkyd coatings. Model reactions of rosin with maleic anhydride, fumaric acid, itaconic acid and citraconic anhydride were performed and the stability of the adducts studied. In a further study rosin, itaconic acid and fatty acids were reacted, and the desired citraconic-rosin adduct was formed, but also side reactions with the fatty acids were observed and investigated. By optimizing the reaction conditions of this acid mixture and reacting it with glycerol, alkyds were obtained. Based on this technology alkyd emulsions with up to 97% renewable content (on solids) can be made.
Dace Cirule
Latvian State Institute of Wood Chemistry, RIGA, Latvia
Title lecture
Coatings improving resistance of thermally modified wood to discolouration
Authors
D. Cirule, E. Sansonetti, A. Meija-Feldmane, I. Andersone, B. Andersons
Abstract
The aim of this study was to investigate the possibility to prevent thermally modified (TM) wood from discolouration under outdoor conditions by using appropriate coating additives. In order to establish the radiation regions causing the biggest colour change of TM wood, uncoated unmodified and thermally modified aspen (Populus tremula L.) wood samples were exposed to the solar and UV irradiation. The results show that the TM and unmodified wood react differently to the used radiations. The visible light is especially harmful for the TM wood. The TM wood samples were coated with solvent-borne alkyd formulations containing organic UV absorber (UVA) and yellow and red iron oxides of various concentrations. The coated samples were exposed outdoors and the discolouration of the samples was spectrophotometrically measured using CIELAB parameters. The both iron oxides significantly hindered discolouration of the samples and the best result was achieved when the red oxide was used. Addition of the UVA did not improve the TM wood resistance to discolouration.
Pieter Drijfhout
DSM, ZWOLLE, The Netherlands
Title lecture
Low temperature curing powder coatings; A scientific breakthrough
Authors
J.P. Drijfhout, L.J. Molhoek
Abstract
The further rise of energy prices has a large impact on the overall production costs when using powder coatings on metal substrates at existing curing temperatures. This creates an increased demand for low temperature curing (LTC) powder coatings without adverse effect on the curing times which is equally important for lowering manufacturing costs. In addition, LTC powder coatings also offer the opportunity to coat heat sensitive substrates. In the last years DSM Coating Resins has developed low bake technologies, which allow curing at temperatures in the range of 100 to 130°C, making them suitable for use on heat-sensitive substrates, while obtaining the desired properties.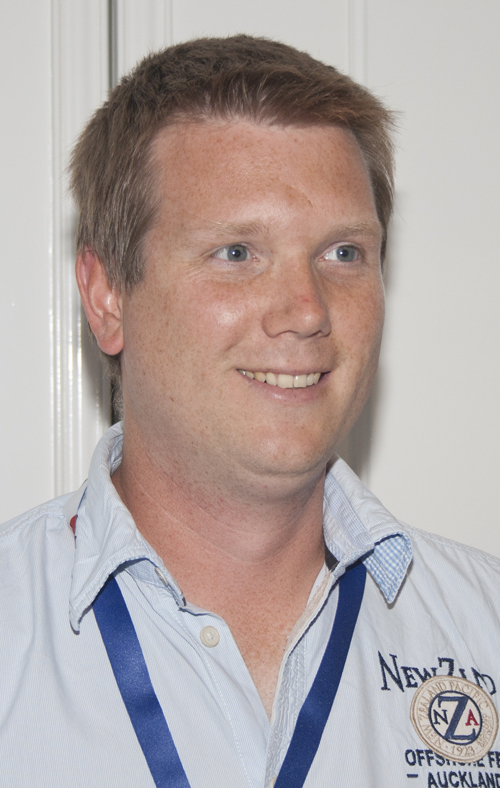 Bart Erich
Group of Responsive Materials, TNO / Department of Applied Physics Eindhoven University of Technology, EINDHOVEN, The Netherlands
Title lecture
Modelling biocide release based on coating properties to predict anti-microbial protection
Authors
S.J.F. Erich, V.Baukh
Abstract
Growth of micro-organisms on coated substrates is a common problem, which compromises performance of materials, both in terms of durability as well as aesthetics. In order to prevent microbial growth biocides are frequently added to coatings. Unfortunately, early release of these biocides reduces the biocidal function of these coatings. Furthermore, since biocides leach to the environment, their release rate is a key parameter determining the environmental impact of biocides. Understanding how coating properties define biocide release rate, is crucial to understand durability, enable new product development and evaluation of environmental impact. The present study aims to establish this connection via modeling of the process. The release is viewed as a combination of water diffusion, dissolution of the embedded biocide and its transport out of the material. The resulting models shows that release can be proportional to water exposure time or to its square root, depending on the dominating processes in a certain regime.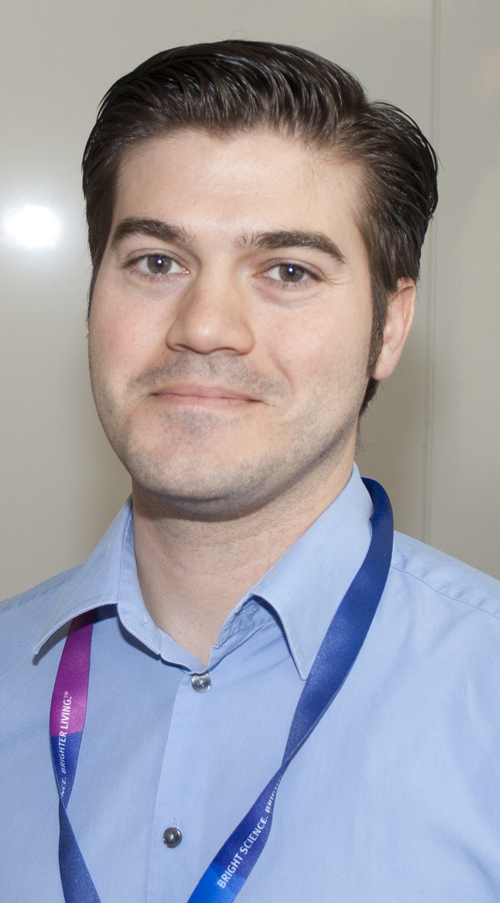 Santiago Garcia
Novel Aerospace Materials, Materials and Structures, Faculty of Aerospace Engineering, Delft University of Technology, DELFT, The Netherlands
Title lecture
Self-healing polyimide coatings from renewable resources
Authors
A. Susa, A.L.M. Smits, S. van der Zwaag, S.J. Garcia
Abstract
In this contribution a new family of high performance self-healing polyimides showing a significant restoration of their good mechanical properties after induced damage is presented. Rigid polyimide chains were successfully flexibilized by replacing the standard aromatic diamine with a newly developed long-chain aliphatic one, while keeping the same dianhydride. In order to meet increasing ecological requirements, the new diamine was made from renewable resources. By varying the aromatic/aliphatic diamine ratio, different polyimides were obtained with different mechanical properties yet offering several self-healing temperatures and rates, dependent on the aliphatic content. The system with the highest aliphatic content shows extremely fast self-healing ability both in bulk (at RT in 1 minute) and at interfaces with metallic substrates.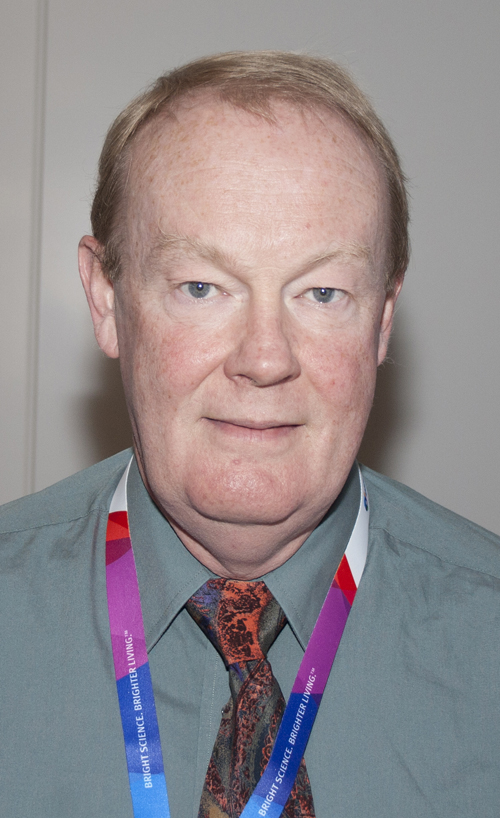 Matthew Gebhard
DSM Coatings Resins, WAALWIJK, The Netherlands
Title lecture
Modeling of TiO pigmented paints as an ensemble of highly jammed colloidal particles: understanding particle dynamics and cage effects
Authors
M.S. Gebhard, John Tsavalas
Abstract
Liquid paints are inherently mixtures of dispersed colloidal particles. The aim of this work is to gain a better understanding of the colloidal dynamics that affect these systems with a particular focus on latex- TiO2 mixtures. To this end, the colloidal dynamics and stability during mixing, or drying, of a bimodal particle dispersion at commercially relevant solids and viscosity are modeled in this study. In this model, the bimodality is derived from a mixture of 100 nm latex particles with 250 nm TiO2 particles in dispersion form, and the particle dynamics is modeled using the UNHLATEX ParPak® dynamic simulation. This simulation incorporates Brownian motion and DLVO based interactions for many thousands of particles in 3 dimensions. Aspects such as the particle diffusion coefficient and the pair correlation function are outputs of the model. The diffusion is influenced by particle size, viscosity of the continuous phase, and particle collisions. For conditions of instability, colloidal clusters can form which inherently reduce their diffusion and ultimately can lead to settling if large enough. In particular, we have studied the flocculation kinetics in comparison to drying time for industrially relevant volume solids and viscosities. We compare the self-diffusion coefficient for either latex or TiO2 resulting from the model to literature experimental data measured by NMR. Core questions probed include 1) the impact of caging at industrially relevant volume fractions on the ability for the larger TiO2 particles to cluster regardless of their attractive potential and relative to the timescale of drying, 2) the impact of homogeneous and heterogeneous inter-particle interaction energies on aggregation kinetics and phase separation, and 3) mixing time across the interface between two dispersions as a function of respective volume fractions, ionic strengths, and interaction potentials.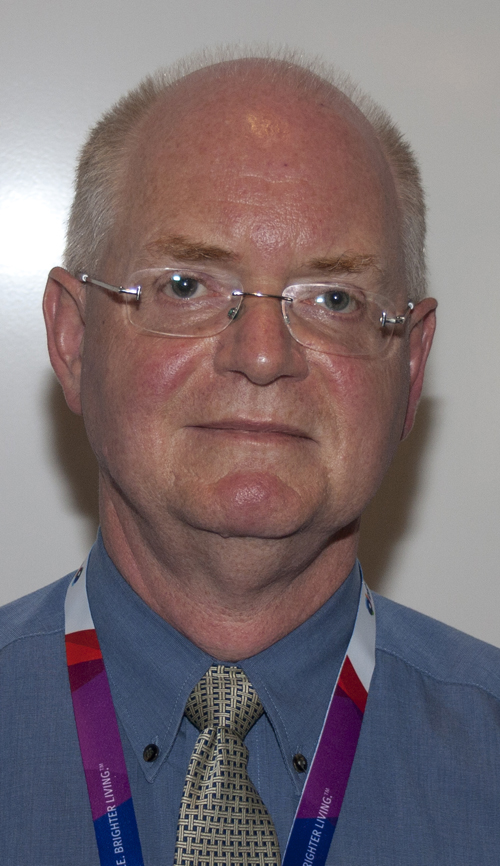 Anthony Hughes
CSIRO Materials Science and Technology, CLAYTON, Australia
Title lecture
A new paradigm for inhibitor transport in primers
Authors
A.E. Hughes, A. Trinchi, F. F. Chen, Y. S. Yang, I.S. Cole, S.Sellaiyan, J. Carr, P.D. Lee,
Abstract
The identification of transport paths for inhibitor release within a model strontium chromate (SrCrO4) inhibited epoxy has been studied using a combination of tomography techniques. It was found that the SrCrO4 particles form independent clusters within the model primer. The clusters have a range of fractal dimensions, with the largest clusters having a fractal dimensions between 2.2 and 2.4. Leaching of the SrCrO4 from the primer appears to be through void pathways created from dissolution of the SrCrO4 phase. Transport through such clusters does not follow Fickian diffusion, which has traditionally been employed to describe inhibitor release dynamics, and may follow a range of behaviours from tn where n goes from 0.0 to 0.5. This new model of inhibitor transport creates new strategies for the development of self healing properties for coatings.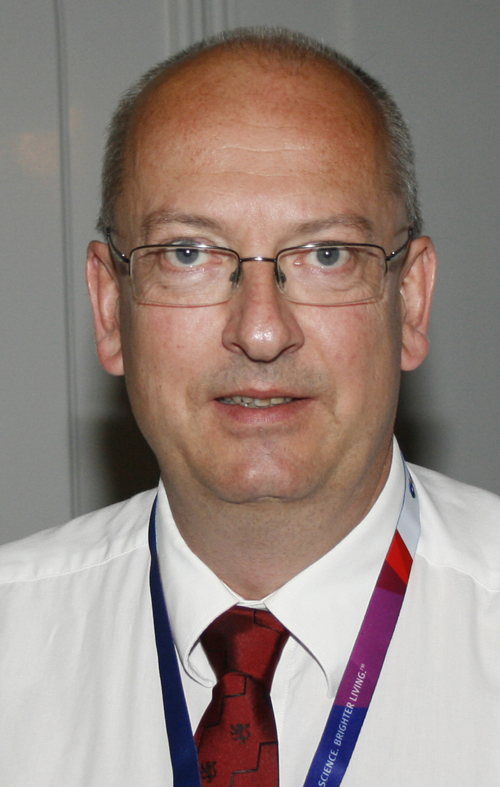 Mats Johansson
Department of Fibre and Polymer Technology, KTH Royal Institute of Technology, STOCKHOLM, Sweden
Title lecture
Thiol-Ene coupling kinetics of D-Limonene as a tool to design renewable macromonomer resins and poly(thioether) networks
Authors
M. Johansson, Claudino M. and Jonsson M.
Abstract
D-limonene, a renewable diolefinic monomer, proved to be an important monoterpene in free-radical thiol–ene additions. Empirical results show that the exo-olefinic bond proceeds about 6.5 times faster than the endocyclic one when reacting with alkyl ester 3-mercapto propionates. Kinetic modeling results attribute the differences in double-bond reactivity partially to steric hindrance effects coupled with differences in electron-density controlling thiyl-radical insertion onto the two unsaturations, but predominantly to differences in relative energy between the two tertiary carbon radical intermediates. Off-stoichiometric manipulations in the initial thiol-limonene mole ratio, assisted by mechanistic model simulations, offer a convenient method to assess the overall reaction system kinetics, thus being regarded as an important guiding tool for polymer chemists aiming at designing thiol-ene polymers based on limonene. Poly(thioether) precursor resins were synthesized in organic solution and then reacted in different combinations with polyfunctional ester thiols to afford semi-synthetic thiol-ene networks with different thermo-viscoelastic properties depending on functionality, crosslink density, homogeneity and excess of thiol occluded onto the networks. The bulky cycloaliphatic ring structure of limonene conveys a certain degree of rigidity to the final networks and increase the Tg when compared to more standard thiol–allyl systems. High thiol–ene conversions were achieved with minimum or no side-reactions such as chain-growth homopolymerization and at reasonable rates.
Anand Khanna
Department of Metallurgical Engineering, IIT Bombay, MUMBAI, India
Title lecture
AFM studies to understand the mechanism of fume-silica particles incorporated in epoxy silane sol-gel coatings
Authors
A.S. Khanna and Ruchi Grover Wankhade
Abstract
Atomic Force Microscopy (AFM) is one of the most promising and emerging nano-level imaging technique. It is extensively used to characterize the surface topography and surface roughness that are key factors for determining the hydrophobicity. AFM analysis corroborated with contact angle and scanning electron microscopy (SEM), helped in relating hydrophobicity to various models such as Wenzel and Cassie Baxter. The present work deals with the synthesis of water repellent organic-inorganic hybrid coatings on aluminium via sol-gel method. Glycidoxypropyltrimethoxysilane (GPTMS) and methyltrimethoxysilane (MTMS) were used as silane precursors along with hexamethylmethoxymelamine (HMMM) as crosslinker to obtain initial hydrophilic sol.
Søren Kiil
Department of Chemical and Biochemical Engineering, Technical University of Denmark, DTU, KGS. LYNGBY, Denmark
Title lecture
Quantitative analysis of thermal insulation coatings
Authors
S. Kiil
Abstract
This work concerns the development of simulation tools for mapping of insulation properties of thermal insulation coatings based on selected functional filler materials. A mathematical model, which includes the underlying physics (i.e. thermal conductivity of a heterogeneous two-component coating and porosity and thermal conductivity of selected fillers) was recently developed. The model has been validated against data from a previous experimental investigation with hollow glass sphere-based epoxy and acrylic coatings. In this presentation, a concise introduction to the model and some of the simulation results are provided. A practical case story with an insulation coating applied to a hot water pipe is included. Further development of the simulation tool to other types of fillers will be shortly discussed.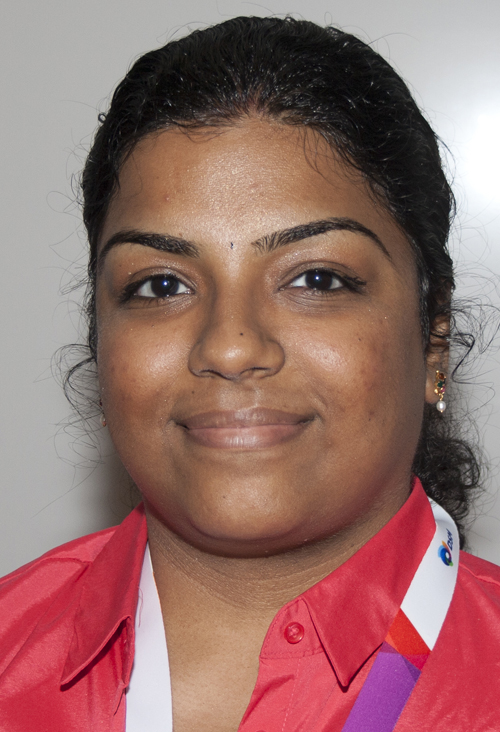 Divya Kumar
School of Materials Science and Engineering, Nanyang Technological University, SINGAPORE, Singapore
Title lecture
titel
Authors
D. Kumar, Zhong Chen
Abstract
Self-cleaning coatings are of immense importance for various technological applications. In this work, we report the formulation and characterization of durable, abrasion-resistant self-cleaning coatings. The hydroxyl-terminated polydimethy siloxane, as a functional additive to the TEOS based sol-gel network, imparts a ´dynamic hydrophobicity´ to the system. The coatings show sliding angles <10° which is extremely low in cases where the water contact angle is not very high (approx. 110°). The effectiveness of these coatings for self-cleaning applications is tested based on dirt accumulation and spectrophotometric studies after subjecting the samples to artificial dirt spray. Detailed studies on the mechanical properties (accelerated abrasion and wear test- ASTM G65 and tape adhesion test) and its effect on the functionality is reported.The rolling versus sliding action of water droplets on the representative surfaces is also discussed. Finally, an alternative way to superhydropbicity to achieve self-cleaning functionality in coatings is demonstrated on the basis of experimental results.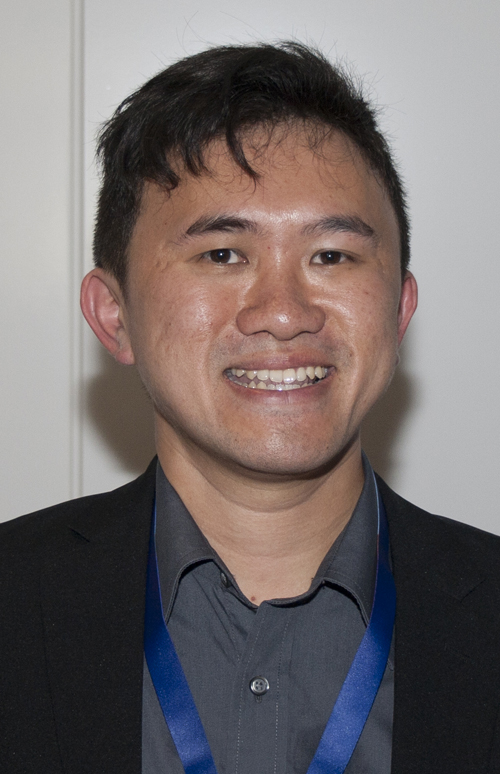 Jia En Low
ETH Zürich,ZURICH, Switzerland
Title lecture
Effect of Phosphorus-, Nitrogen- and Silicon-based coatings applied by plasma-induced graft polymerization processes on the flammability of cellulose-based cotton textiles
Authors
J. E. Low, J. Levalois-Grützmacher
Abstract
Using Plasma-Induced Graft Polymerization method, we report the application of monomers containing phosphorus, nitrogen and silicon as coatings onto cellulose-based cotton textiles. This was done to the purpose of investigating possible synergistic effects of P, N and Si atoms in the flame retardancy of cotton textiles. To achieve this objective, we employed two general strategies: first, as physical mixtures of Si- containing monomers and phosphoramidate monomers containing P-N bonds; second, with Si chemically incorporated into a range of phosphoramidate monomers. Using various techniques (LOI, MCC, TGA), we then proceeded to characterize the flammalibity of the surface modified cotton textiles. In general, the second strategy gives more promising results in lowering the flammability of cellulose-based cotton textiles.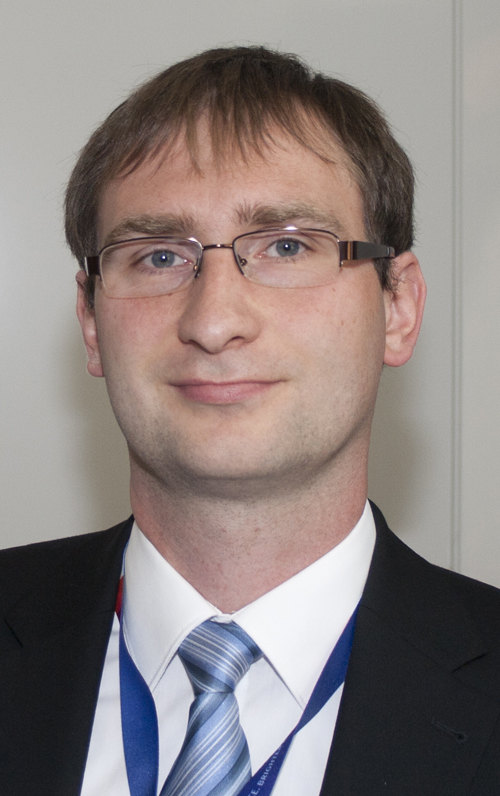 Thomas Lukasczyk
FraunhoferInstitute for Manufacturing Technology and Advanced Material Research (IFAM), BREMEN, Germany
Title lecture
Intelligent coatings with changeable properties
Authors
T. Lukasczyk, M. Kunder, A. Stake, V.Stenzel, P.Uhlmann.
Abstract
The development of new intelligent coatings on the basis of adaptive polymer brushes and otherwise fluorinated surfactants was realized in the IGF-project "New functional surfaces for industrial application by combination of changeable polymer brushes and scratch resistant coatings". Therefore, a novel concept was developed to modify a nanoparticle containing clear coat via atmospheric pressure plasma to partially remove the coating matrix and thereby generate a functional surface, acting as a suitable base layer for the attachment of switchable polymer brushes. In the resulting multifunctional coating system the polymer layer and fluorinated surfactants control and alter the wetting behavior of the surface, while the clear coat is responsible for the stability and scratch resistence of the entire system. The general procedure for the realization of these multilayer systems as well as the resulting properties will be discussed in detail in the given presentation.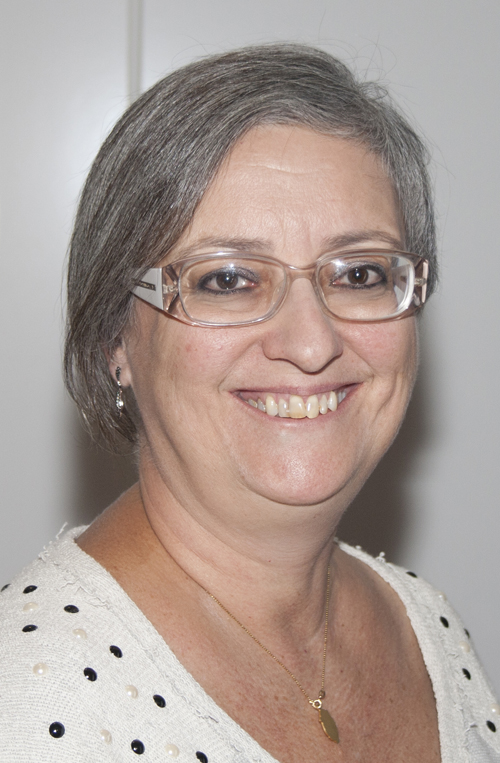 Cristina Isabel Margarit-Mattos
Federal Univeristy of Rio de Janeiro, Polytechnique School / COPPE, Metallurgical and Materials Department, RIO DE JANEIRO, Brazil
Title lecture
Suscetibility to thermal aging of anticorrosive composite coatings
Authors
I.C.P. Margarit-Mattos, T.C. da Silva, A.V. do Nascimento, S. Touzain, S. Mallarino
Abstract
Harsh conditions in petroleum industry include temperature variation during service of in-side coated equipments. Ranking coatings for this purpose is a hard task, demanding expensive and long-term testings. The aim of this paper is to study the behavior of composite anticorrosive coatings when subjected to temperature variations. The methodology consists in comparing the performance of coatings provided by recognized brands subjected to corrosion test with immersion at room temperature and immersion with variation of temperature. During corrosion testing EIS, pull-off adhesion measurements and SEM are made to characterize performance. Complementing techniques were DSC and DMA to compare thermo-mechanical properties of new and aged coatings, seeking relationship between these properties and performance in corrosion testing. It is observed that the classification of performance is related with the relative change of the complex modulus magnitude between glassy and rubbery states for each coating. This result suggests that this can be the source of damage generation in the studied composite coatings and can justify the inclusion of this methodology in the selection criteria of coatings to be used in conditions involving thermal variations.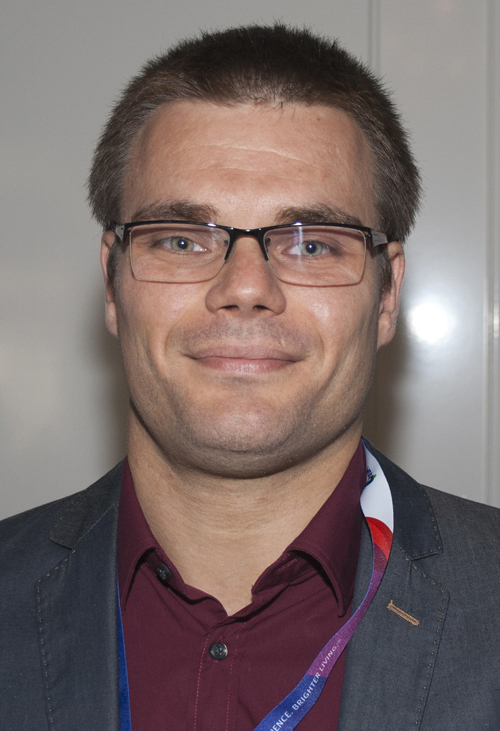 Mohor Mihelčič
National Institute of Chemistry Slovenia, LJUBLJANA, Slovenia
Title lecture
Novel sol-gel based selective coatings for flat plate absorbers made by coil-coating application
Authors
M. Mihelčič, I. Jerman, A. Rauter, B.Orel and D. Peros
Abstract
A procedure is presented for fabricating paints suitable for the deposition of spectrally selective (SS) coatings on aluminium sheets by the coil-coating technique on an industrial scale. The paints were made of black spinel pigment milled in the presence of dispersant and mixed together with suitable sol-gel precursor solutions acting as paint binders. The advantages of using sol-gel precursors was demonstrated by the spectral selectivity, thermal stability (~400 °C, 3 weeks) and improved corrosion and scratch resistance of the deposited coatings. The main focus is on establishing the effect of sol-gel binders based on transition metal alkoxides on the enhancement of spectral selectivity and corrosion protection, in comparison with similar sol-gel coatings made of tetra-, tri- and di-alkoksysilanes (simple and branched) and commercial SS paint coatings prepared from polysiloxane binders.
Hesam Makki
Laboratory of Materials and Interface Chemistry, Department of Chemical Engineering and Chemistry, Eindhoven University of Technology, EINDHOVEN, The Netherlands
Title lecture
Quantitative study of photo-degradation process of t a polyester-urethane coating
Authors
H. Makki, K. Adema
Abstract
Chemical degradation of polymer coatings via a photo-oxidative pathway, that is photodegradation, results in physical changes which eventually lead to failure of the material. Photodegradation processes of polymer coatings involve different cooperative events; absorption of photons, diffusion of oxygen and water, chain scission, cross-linking, etc. Despite considerable research effort, a complete explanation of all the effects that play a role in this process has not been achieved yet. Extensive experimental studies have been conducted in order to elucidate the mechanisms of photo-oxidation of several coatings. Most of these studies indicate a huge variety of chemical reactions which strongly depend on many different parameters such as the presence of oxygen and water, the wavelength of the radiation, the internal and external stresses in the material.
Using a multi-scale simulation, we study the changes in chemical, physical and mechanical properties of a model polyester-urethane coating during degradation. This simulation consists of different methods in order to cover a wide range of the time and length scales involved in changing properties due to photodegradation. A coarse-grained molecular simulation has been used to build up the initial network structure of the material. By coupling a kinetic Monte Carlo simulation to a Dissipative Particle Dynamics method, a novel simulation approach has been developed that makes it possible to take into account chemical and physical pathways of the photo-degradation process. In the end, several Molecular Dynamics simulations have been performed in order to compute number of thermo-mechanical properties of the material during the photo-degradation process.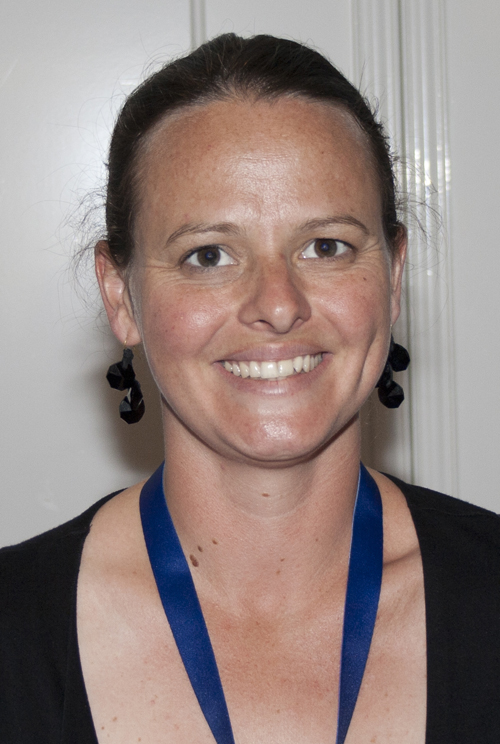 Suzanne Morsch
Laboratory of Corrosion Protection, The Mill, School of Materials, University of Manchester, MANCHESTER, United Kingdom
Title lecture
Water uptake by an epoxy phenolic can coating
Authors
S. Morsch, S. Lyon
Abstract
Water sorption by food contact epoxy-phenolic can-coatings is investigated. For corrosion resistant coatings such as these, high cross-linking density is ordinarily equated with enhanced barrier properties, and therefore improved performance. Hence it is suprising that equilibrium moisture uptake under humid conditions is found to increase with respect to cure time, with greater cross-linking. This finding is presented in the context of previous water uptake studies for model epoxy resins, and correlated to macromolecular features such as polarity and free volume. Molecular interaction between the absorbed water and the resin are characterised using infrared spectroscopy, and the changing nature of adsorbed water during uptake is discussed in terms of a proposed uptake mechanism.
>
Bart Noordover
Eindhoven University of Technology, Department of Chemical Engineering and Chemistry, Laboratory of Polymer Materials, EINDHOVEN, The Netherlands
Title lecture
Water-borne polyurethane dispersions from renewable resources
Authors
B.A.J. Noordover, Yingyuan Li, Rolf A.T.M. van Benthem, and Cor E. Koning
Abstract
Poly(urethane urea)s dispersed in water were prepared from biobased monomers, including a fatty acid- derived diisocyanate (DDI), a lysine-based diisocyanate (EELDI) and isosorbide. Ionic stabilization of the polymer particles in water was achieved by incorporating dimethylpropionic acid (DMPA) in the polyurethane backbone. The synthesis of isocyanate-functional prepolymers with number-average molecular weights (Mn) of approx. 5,000 g/mol was followed by their dispersion in water and chain extension using either ethylene diamine or water. The chain extension procedure was optimized, resulting in final Mn values approaching 30,000 g/mol. The thermal properties of these polymers were strongly dependent on the incorporated ratio of the flexible DDI and the more rigid EELDI. The stability of the dispersions and the required amount of DMPA also strongly depended on the composition. The coating properties of these polymers were assessed showing increased resistance against rapid deformation when more DDI was built in, while solvent resistance benefitted from increased loadings of EELDI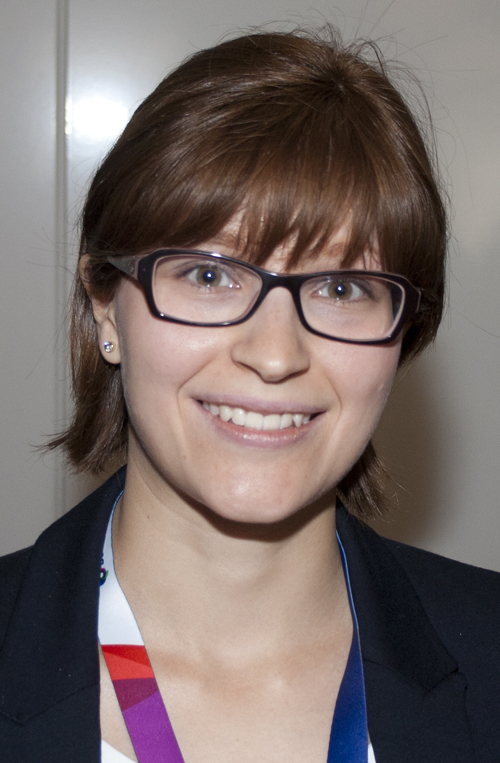 Valeria Oldani
Consorzio INSTM/Università di Milano, Department of Chemistry, FIRENZE, Italy
Title lecture
Hydrophobic coatings obtained from perfluoropolyethers and metal oxides for fouling mitigation on heat transfer surfaces
Authors
V. Oldani, C.L. Bianchi, C. Pirola, R. del Negro, G. Cattaneo
Abstract
The scope of this research is to develop hydrophobic coatings for fouling protection on heat transfer metal surfaces. α-ω substituted perfluoropolyethers (PFPE) were used for obtaining nano-range fluorinated layers on steel surfaces; static and dynamic contact angle measurements attested the obtainment of hydrophobic surfaces (water contact angle 120°-145°), with a relatively high hysteresis (6-14°). In order to assess the coatings efficiency in fouling mitigation a heat exchanger pilot plant has been built. Mitigation of crystallization fouling was studied by considering the thermodynamic performance of a coated heat exchanger respect to an uncoated one. Results obtained shown a significant increase in heat transfer resistance due to scaling on the uncoated heat exchanger respect to the coated one. Further studies are developing about the possibility to obtain anti-fouling metal oxides coatings; siloxane-TiO2 coatings for metal surfaces have been prepared and surface investigation attested coatings superhydrophobicity (CA>150 °) and very low hysteresis (about 1°). Resistance tests in liquid media highlighted very high resistance of this metal oxide coatings to chemical aggressive environments, but low resistance to high temperatures.